Congress 2017
WELCOME
Dear Colleagues,
On behalf of the BeSARPP Board and the Scientific Committee, we would like to invite you to the BeSARPP Annual Meeting which will be held at SQUARE in Brussels on November 17-18, 2017.
Each year, our Society succeeds in offering an attractive program during the Saturday Meeting. International experts travel to Belgium to share their knowledge and expertise. Looking at the number of anesthesiologists attending the meeting each year, this has proven to be a highly successful format for many years.
This of course is also the case for this year's edition: World renowned experts will focus on various technical innovations that will/might change your daily practice.
However, the Scientific Committee has introduced several new features into the format of this year's Meeting: The Meeting is extended to two days, workshops (on the difficult airway and on the use of ultrasound in anesthesia) are organized and an ethics program is presented.
Furthermore, a networking dinner and party is scheduled on Friday evening, open to all participants. We hope to meet many of you there, it is the ideal opportunity to mingle with speakers and colleagues.
On Saturday, the Meeting is slightly shortened and closes with a late lunch.
We hope that participants will be enthusiastic about the new features of the Meeting.
We also hope to welcome many of you to Brussels for the SARB Annual Meeting.
Kind regards,
Marc Van de Velde
BeSARPP President
PROGRAMME
Workshops 17 November:
2 Workshops are organised in the afternoon from 14.30 hrs – 19.00 hrs.
Participants can register online for their preferred workshop and session timing.
Limited places are available for the workshops, early registration is advisable.
Workshop 1: session 1: 14.30 hrs – 16.30 hrs
Workshop 1: session 2: 17.00 hrs – 19.00 hrs
Workshop 2: session 1: 14.30 hrs – 16.30 hrs
Workshop 2: session 2: 17.00 hrs – 19.00 hrs
Participants must register online. 1 Coffee Break is included.
Workshop 1: Ultrasound in Anesthesia and Perioperative Medicine
Workshop 2: Difficult Airway Management
14.30


Topics:


Peripheral and deep venous access (30')
Lung, Pleura, Airway (30')
Gastric Ultrasound and abdomen (30')
Basic Echocardiography-FATE (30')

14.30


Topics:


Videolaryngoscopy (20')
Fibreoptic intubation skills (20')
Supraglottic airway devices (20')
Front of Neck Access (20')
Pediatric Difficult Airway (40')
Friday 17 November
17.00

Ethical Considerations on New Technology in the OR
Chairs: Marc Van de Velde and Jean-François Brichant

17.00

A Black Box in the OR: to embrace or reject? Medicolegal Aspects
Filip Dewallens, Belgium

17.45

Wakefulness, Responsiveness, and Consciousness—What Should We Monitor?


George Mashour, USA

18.30

Patient Data Management Systems for Anesthesia Record keeping: What if they fail?


Rene Heylen, Belgium

19.15

Panel Discussion

20.15

Networking Party
Saturday, 18 November
08.25

Welcome
BeSARPP President

08.30

New Monitors


Chairs: Caroline Prégardien and Layth Altmimi

08.30

Assessing the Nociception / Anti-Nociception balance during Anesthesia: What works today? And how?




Vincent Bonhomme, Belgium

08.50

Near InfraRed Spectroscopy: underutilized, underrated, …understood?
Annelies Moerman, Belgium
09.10
Non-invasive Hemodynamic Monitoring: What you need to know
Bernd Saugel, Germany
09.30
Monitoring depth of Anesthesia: Moving beyond BIS
George Mashour, USA
10.00
Coffee Break

10.30

New Tools


Chairs: Piet Wyffels and Alexandre Joosten
10.30
Decision-Support and Closed-Loop Systems: Ready for Prime Time
Michel Struys, The Netherlands
10.50
Ultrasound: The Sixth Sense of Anesthesiologists
Eric Sloth, Germany
11.10
Artificial Intelligence, Robots and Mobile Technology: Game Changers in the Perioperative Arena
Alexandre Joosten, Belgium
11.30
Simulator Training: Every Anesthesiologist should have it on a regular basis
Marcus Rall, Germany
12.00
Coffee Break

12.30

New Techniques


Chairs: Nadia Najafi and Stuart Morrisson
12.30
Innovations in Airway Management
Patrick Schoettker, Switzerland
12.50
Thoracic Surgery in Spontaneously Ventilating Patients: Why and how
EugenioPompeo, Italy
13.10
Advanced Postoperative Analgesia in Home Care Settings
Xavier Capdevilla, France
13.30
Apneic Oxygenation and THRIVE
Anil Patel, UK
13.50
Lunch
Saturday, 18 November – 14.15 hrs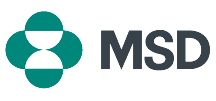 Neuromuscular monitoring: recommendations and practical aspects.
An interactive session with Prof. Philippe Dubois (french session) and Dr. Guy Cammu (dutch session).
Register FREE of charge by email to Mr. Clerinx: luc_clerinx@merck.com
Places are limited!
NURSES PROGRAM (18/11)
Silver Hall
09.00
Session A
Chairs: Stuart Morrison and Steve Coppens
09.00
Airway devices and difficult airway management: what is essential, what is new
Stuart Morrison (UA)
09.30
An overview of currently used Locoregional anesthesia techniques
Steve Coppens (KUL)
10.00
How (and why) to measure recovery from neuromuscular blockade
Marleen Verhaegen (KUL)
10.30
Coffee Break
11.00
Session B
Chairs: Caroline Prégardien and Koen Lapage
11.00
Principles and applications of Near Infrared Spectroscopy in anesthesia and perioperative medicine
Caroline Prégardien (UCL)
11.30
ECG analysis in the OR and the PACU: basic principles
Sebastiaan Kuijpers (KUL)
12.00
Basic concepts of fluid responsiveness (SVV, PPV)
Koen Lapage (Ugent)
12.30
Lunch
REGISTRATION
Registration Fees:
| | | | |
| --- | --- | --- | --- |
| | Until 31/10/2017 | As of 01/11/2017 | On-Site |
| Members SARB | € 0,00 | € 60,00 | € 75,00 |
| Non-Members | € 300,00 | € 350,00 | € 400,00 |
| Trainees* | € 50,00 | € 60,00 | € 75,00 |
| Nurses | € 50,00 | € 60,00 | € 75,00 |
| | | | |
| 1 Workshop** | | | |
| Licensed Practitioner | € 100,00 | € 100,00 | € 150,00 |
| Resident in Training | € 50,00 | € 50,00 | € 75,00 |
| | | | |
| 2 Workshops** | | | |
| Licensed Practitioner | € 180,00 | € 180,00 | € 280,00 |
| Resident in Training | € 95,00 | € 95,00 | € 140,00 |
| | | | |
| Networking Party | € 80,00 | € 80,00 | € 90,00 |
BeSARPP Members are offered free registration until 31 October 2017.
Registration is nevertheless requested to allow optimal planning of the catering.
*A copy of your student card will be asked during the registration process.
** Workshops are held on Friday, November 17. Places are limited.
Payment
By bank transfer: Bank details will be sent when you completed your online registration

By credit card: All major credit cards are accepted.
Registration fees do not include BeSARPP membership.
Cancellations
Cancellations received before 31 October 2017 will be refunded minus € 25,00 covering administration costs.
Name substitutions are accepted at any time at an extra charge of € 25,00.
NETWORKING PARTY
The BeSARPP Networking Party will be held on Friday, November 17 at the Maison Grand-Place in Brussels.
Situated at the very heart of Brussels' Grand'Place, this historic exchange building forms part of the Dukes of Brabant's mansion-house.
Registration for the Dinner and Party is mandatory and is available on the online registration form.
GENERAL INFORMATION
Venue
Square Brussels
Mont des Arts – Kunstberg
1000 Brussels
Where to park?
There are 660 parking spaces right underneath SQUARE.
​You can get in via Place de la Justice – Gerechtsplein, and Stuiversstraat – rue des Sols, and then walk straight into the building
Public transport
By train: Station 'Brussels Central' and follow the exit signs to 'Mont des Arts – SQUARE'.
Language
The official language of the meeting is English.
Accreditation and Certificates
Name of the Organiser: BeSARPP
Person in charge: P. Wouters
Participants will receive certificates of attendance, including accreditation details. Certificates will be sent by e-mail after the congress.
Liability
By attending the meeting and/or exhibition organized in conjunction with the meeting, participants and exhibitors agree that neither the Organizing Committee nor the Administrative Secretariat assume any liability, participants and exhibitors are advised to organize their own insurances.
SPONSORS
We would like to thank the following companies for their support:
Acertys
Aguettant
Baxter
Bbraun
Dräger
Edwards Lifesciences
Grünenthal
Intersurgical Benelux
Kyowa Kirin
Masimo
Maquet Belgium
Medtronic
Nordic Pharma
Norgine
N.W.S.
Pajunk Medical Produkte
Siemens Healthcare
Stöpler
Verathon Medical
QP&S